Aquaworld Cancun 2 Tank Wreck Dive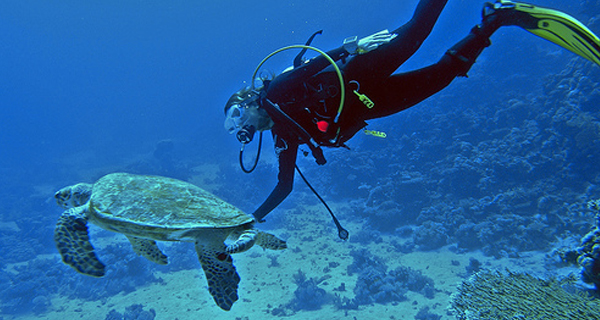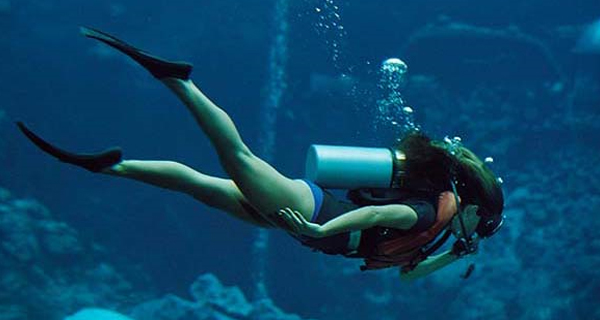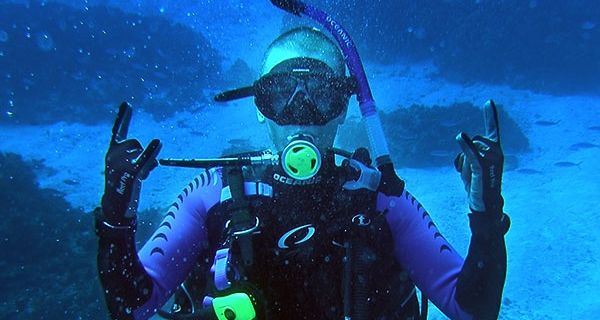 Shipwrecks tend to fascinate people everywhere because of their breathtaking transformation from man-made technology to an underwater reef reclaimed by nature. Our Cancun 2-tank wreck dive takes us to a C-58 Minesweeper vessel that has been on the bottom of the ocean since the 1980's, and is now home to a marvelous abundance of aquatic life. Enjoy a visibility of up to 80 feet and comfortably warm water temperatures! This tour will take time to explore the ship and its inhabitants, among them Eagle Rays and Barracudas, before topping of a great diving adventure with a visit to one of the fabulous shallow reef sites.
The C-58 was once a Navy ship used to neutralize naval mines during the Second World War. As she reached old age, she was designated to become an artificial reef off the Cancun coast and has since been part of life on the ocean floor. Now coral formations have attached themselves to its outer walls, and groupers and rays float in and out of the depths of the ship. You will drift through the hull and wheelhouse of the boat, and we promise that your discoveries will leave you amazed! After thoroughly inspecting the wreck, we move on to one of the beautiful shallow reef sites to explore the gorgeous beauty of a natural reef.
Diving opportunities in Cancun are diverse, so we offer this tour to let you experience two very different diving sites. The majestic wrecks have retained their former dignity and might even as they now dwell on the ocean floor, surrounded and claimed by sea life. And the natural reefs demonstrate the wonders that nature can create on its own, with dazzling colors and fascinating formations. Join us for a dive that combines only the best of Cancun diving into one tour!
First dive exploring a sunken C-58 minesweeper
See various marine species, including barracuda and eagle rays
Second dive at a teeming shallow reef
Tour Details
What's Included
All Diving Equipment
Dive includes one tank immersion on the wreck, followed by another shallower reef dive
Tour Notes
Certification card MUST be provided upon check-in
All dives incur a small additional charge for the Federal Marine Park tax and Dock Fees
What To Bring
Underwater camera
Change of clothes
Towels to dry off
---
Tour Price
Cancun Scuba Dive Price Advantage!
Full Equipment
$77
Tanks and Weights
$70
Tour Schedule
Tour Times
---
Tour Duration
4 Hours
---
Tour Available
---
Tour Restrictions
Before you begin any dive with us you must fill out health questionnaire which covers the main illnesses and restrictions that may prevent you from diving. Always consult your doctor before doing any new strenuous activity
---