Aquaworld Cancun Advanced Open Water Certification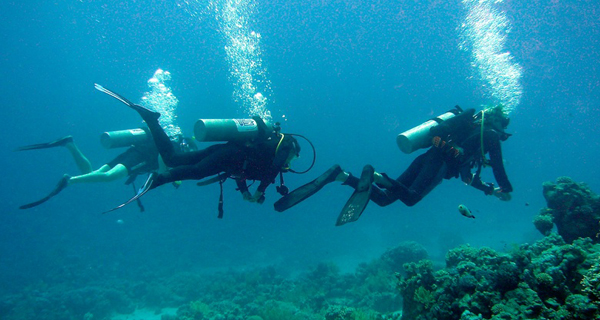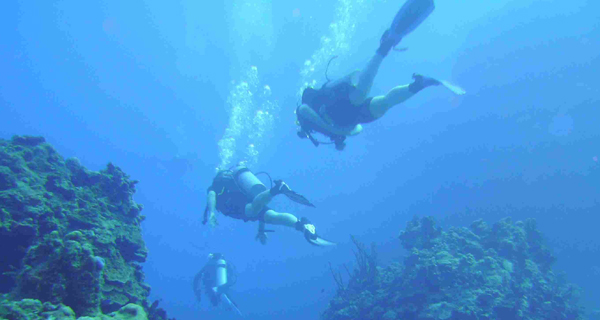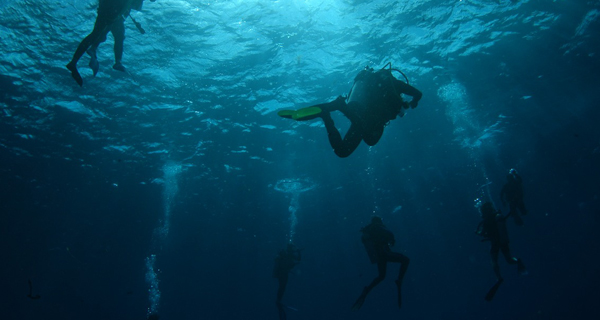 Are you an experienced scuba diving enthusiast who is already certified but would like to improve your skills? Our Advanced Open Water Scuba Diving Certification program will broaden your knowledge of diving techniques and allow you to participate in more technical dives. The great thing about this certification is that it gives you the opportunity to complete five exciting specialty dives. It is not just a certification, but a chance to discover the amazing underwater environments in the region.
After completing an orientation session with video presentations in an air-conditioned classroom, you will be ready to try the first of five exciting specialty dives. Two of the five dives are mandatory specialties; Underwater Navigation and Deep Diver are required. But you'll have your choice for the three other specialty dives. Night diving and Drift Diving are two of the specialties that our staff recommends for this area. The great aspect of night diving is that it gives divers a chance to witness nocturnal species that are not typically seen on daytime dive excursions. The coral reef transforms into a completely different environment after nightfall. Other specialty options include AWARE fish Identification, Underwater Photography, Underwater Videography, and more.
Divers also have the option of completing the theory portion of this course online before arriving. Participants must already be PADI certified in Open Water Certification.
If you are interested in other PADI, SDI, or TDI, certifications or specialties, but do not see them listed on this website, be sure to call our toll-free telephone number to talk to our scuba diving instruction specialists.
Advance your diving knowledge while vacationing in Cancun
Learn theory in air-conditioned classroom
Complete five different specialty dives
Tour Details
What's Included
Videos in our air conditioned classroom (unless you have purchased and read your specialty information prior to arrival)
Three 2 tank dives: morning reef dives or night dives and wreck diving according to specialties
This course can be completed in three days depending on the elective dives you choose (assuming the student has read the theory part of the course)
Each adventure dive can be used towards the first dive of the corresponding specialty course
Tour Notes
Specialty diving certifications in Boat Diver, Deep Diver, Cave,AWARE Fish ID,Underwater Navigator, Wreck Dive,and PADI Enriched Air Diver, PADI Peak Performance Buoyancy, PADI Night Diver, Underwater Naturalist and PADI Multilevel Diver
What To Bring
Underwater camera
Change of clothes
Towels to dry off
---
Tour Price
Cancun Scuba Dive Price Advantage!
Advanced Certification
$420
Tour Schedule
Tour Times
1:00 PM
10:00 AM
12:00 PM
2:00 PM
9,2,30
---
Tour Duration
3 Days
---
Tour Available
---
Tour Restrictions
Must be PADI Open Water Certified (or qualifying certification from another organization)
Must be 15 years of age (12 years for Junior Advanced Certification)
---