Aquaworld Cancun e-Learning Open Water Certification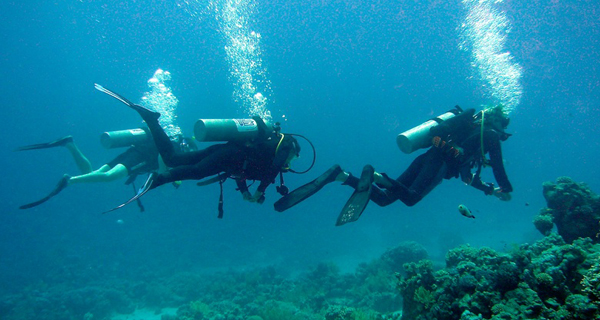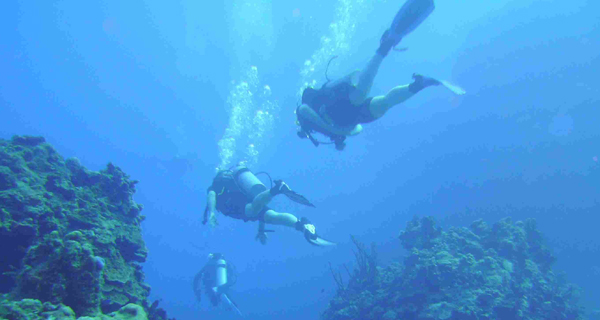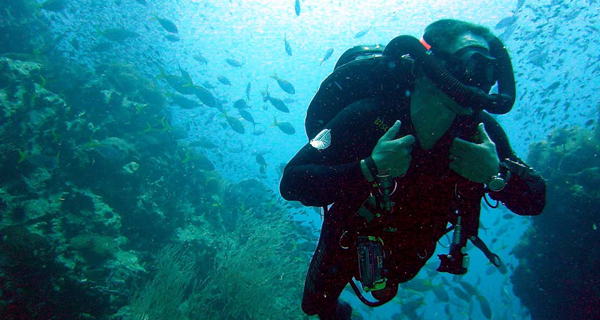 The option of beginning the theory portion of your Open Water Scuba Diving Certification Course online through the e-Learning program allows participants to begin their Cancun portion of training in the water. While on vacation, most people would prefer not to spend any time studying.
PADI is the most well-respected scuba diving instructional organization in the world, universally recognized at dive trip providers. The e-Learning is obviously advantageous for potential divers because it allows students to learn the theory and terminology and concepts at your own pace.
Since you will already know the basics before arriving in Cancun, you will begin your training at the second stage of the certification process, the confined water practice. This stage consists of supervised practice in a swimming pool or shallow-water lagoon. Participants will become acclimated to the use of the diving gear as well as important safety procedures.
After familiarizing yourself with the equipment in the pool, you will have the opportunity to dive offshore in open water that very afternoon under the supervision of a PADI-qualified instructor. You will have the chance to dive at four locations (four tanks) total. After your first two dives, you have the option of diving off Cozumel for a two –tank trip that will complete your certification. If you select the Cozumel option, round-trip transportation (including ferry fees) will be included, as will lunch at the La Mission eatery.
The world-famous undersea explorer, Jacques Cousteau, featured the teeming reefs off Cozumel in his documentaries. Once scuba divers witnessed the amazing bio-diversity on Cousteau's television, they had to witness the aquatic world off the shores of Cozumel for themselves. Cousteau's program started a tourism boom in the area.
Save precious vacation time and complete the theory portion of your certification online
Access for one year
Unlimited and unrestricted access to an online version of the PADI Open Water Diver Manual
Complete assessments at your own pace
Tour Details
What's Included
Convenient online access to knowledge development course material for one year
Unlimited and unrestricted access to an online version of the PADI Open Water Diver Manual
---
Tour Price
Cancun Scuba Dive Price Advantage!
Per Person
$120
Tour Schedule
Tour Times
---
Tour Duration
2 Days
---
Tour Available
---
Tour Restrictions
Minimum age is 10 years old
---