Querida Del Mar Private Snorkeling Cruise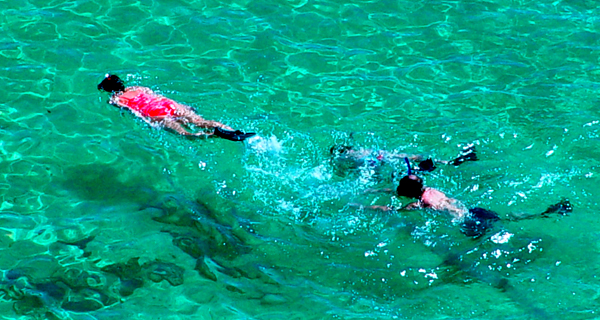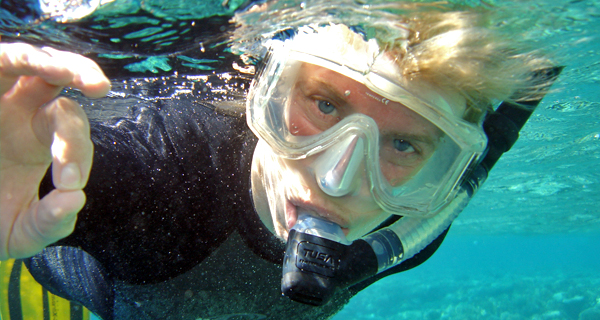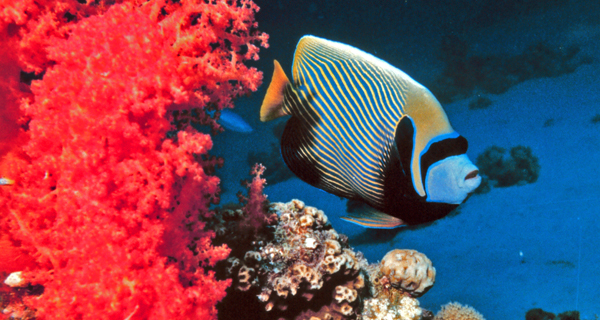 The Mexican Caribbean is one of the most popular travel destinations in the world, and it's not hard to see why! Mayan history, terrific night life, fabulous beaches—and top notch water sports activities, including snorkeling and cruising. And you better believe us when we say that snorkeling and cruising just doesn't get any better than the Querida del Mar (Love of the Sea) Private Snorkling Cruise. When we say luxury, we mean it. Our amenities can't be beat. You will get truly get the royal treatment aboard the Querida del Mar. Feel like a king or a queen—or, for those under eighteen, a prince or princess! Let the world be your oyster and eat, drink and be merry to your heart's content. Cast your worries aside and cast a line—you may even snag a sailfish or another great catch you can brag about when you get home. Slip on your goggles and fins and take a dip in some of the most beautiful waters in the world. Swim with a whale shark or glide past graceful manta rays and enchanting sea turtles. Marvel at gorgeous coral reefs and sea anemone. You won't be able to believe your eyes!
Back on ship, our bodacious boat offers sumptuous seats, dazzling seaside views, and some of the Captain's special guacomole. When we say we offer all the pleasures of land and sea and the comforts of home, we mean it. Snorkeling gear, fresh towels, and a variety of beer, soft drinks and beer to quench your thirst: it's all very, very good. Forget brown bagging it—we have a special lunch especially for you. And don't forget the Captain's guacomole! Say ahoy and climb aboard the Querida del Mar. It's a bon voyage all the way!
Cruise to explore the coral reefs off Isla Mujeres
The travel itinerary is up to you on this excellent excursion
Luxury 46-foot cruising yacht with all the amenities
Tour Details
What's Included
Captain and crew
Snorkel equipment
Ice cold beer
24 soft drinks
24 bottled waters
All port fees - taxes
Lunch on the 8 hour trip
Lots of fun and sun
Tour Notes
Tour Capacity: Up to 12 pax
What To Bring
If you are not on the 8-hour trip you are welcome to bring your own food, which we can store in our coolers
---
Tour Price
Cancun Scuba Dive Price Advantage!
4 Hour
$750
6 Hour
$950
8 Hour
$1150
Tour Schedule
Tour Times
8:00 AM
10:00 AM
12:00 PM
2:00 PM
---
Tour Duration
4 - 8 Hours
---
Tour Available
---
Tour Restrictions
Asthma
Respiratory diseases
History of ear or sinus surgery
Maximum capacity: 12 pax
---